The gong is one of the oldest musical instruments in the world. Based on ancient wisdom, the gongs vibrate at the same frequency as the body allowing the body to heal itself. The sounds and vibrations of the gong create deep relaxation and a state of meditation by altering brain waves from a Beta (waking state) to Theta and Delta (deep meditation). No water is involved in a Gong Bath Meditation. During a session you lay on your mat or sit if you prefer in comfort and allow the sounds to "wash" over you and immerse yourself in the healing sounds. Himalayan singing bowls, crystal singing bowls and other soothing sounds are used to induce a meditative state and a feeling of intense relaxation.
It is particularly effective with stress-related illnesses and helping people feel able to cope with difficult situations.
It's also really effective for people who want to meditate, but struggle to quieten the mind.  The sounds will do the work for you by balancing out the left and right sides of the brain.
60 minute gong bath sessions £10     Full Moon with cacao £15  – currently not available
Please bring your own mats, blankets, pillows (some people bring duvets and sleeping bags), so whatever you feel you need to be comfortable and warm
Please arrive 10 minutes before start of session to give yourself time to get comfortable.
Due to the relaxing nature of the session, latecomers will be unable to join in to avoid disrupting the group once the session has started.
Regular monthly sessions are currently available at Harley Mission Rooms, 37 Harley Road, Harley, Rotherham, S62 7UD              click the link below to go to shop/bookings page 
Private groups can be catered for – contact me for requirements
ARE YOU A COMPANY OWNER/DIRECTOR/MANAGEMENT?    CONTACT ME TO DISCUSS A WORKPLACE GROUP SESSION TO HELP YOUR STAFF FUNCTION MORE EFFECTIVELY AT WORK BY CALMING THE NERVOUS SYSTEM AND AIDING RATIONAL THOUGHT PATTERNS AND RELAXATION…..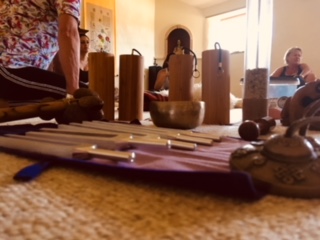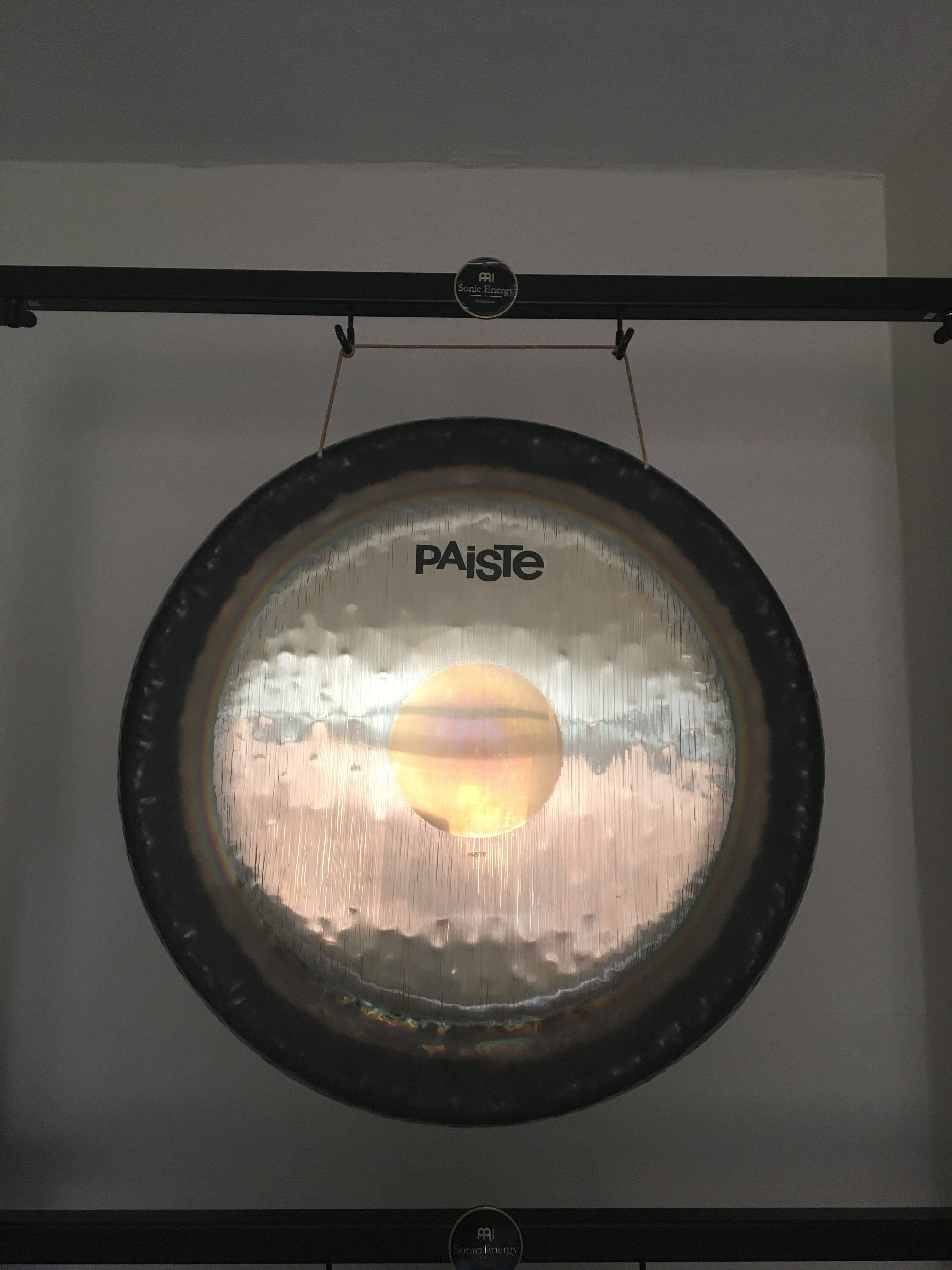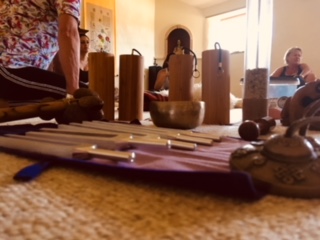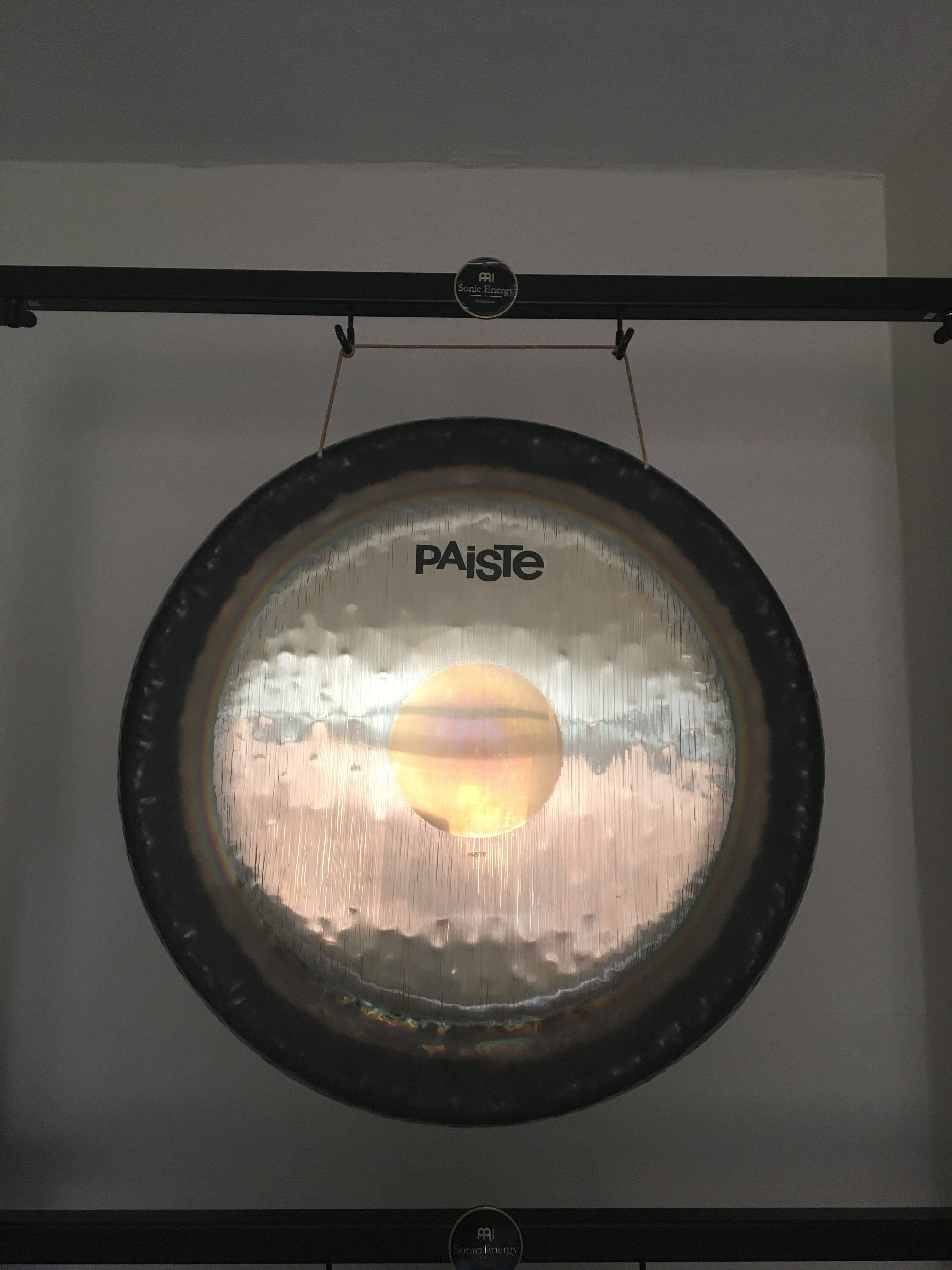 Yoga is so much more than the physical experience of a yoga pose. (How far you can stretch and how you look), It digs deep into the reality of who you are, what you want and why you are here. As you spend more time doing yoga, you may find that you want to  dig deeper into the layers that make up who you are as a person. Yoga helps you let go of old patterns, feel more open and happy and connect with friends, family and your world in a more meaningful way.
Yoga is accessible for everyone, no matter what you look like, how old you are, how you dress, how much you weigh, what you do for a living, where you live or what religion you practice. Yoga is in no way exclusive. If  you have a certain condition or a recent injury that makes it challenging or you are just unsure then contact me to discuss what safe alternatives will work for you.  A certain amount of discomfort is ok, but if you feel pain it's your body's way of telling you to back off.
It's a practice that is both physical exercise, helping improve toning, stamina, posture, strength, balance and flexibility, as well as a discipline that helps you de-stress, relax, feel healthier and more energetic.
Everybody is different and our bodies have different abilities and needs so  don't worry. Everyone will look different in each posture.   It's more important to go at your own pace to ensure that you do everything safely. You don't need to know the names of poses to participate. I aim to provide clear instruction throughout and tips for alignment and positioning
There are so many benefits of doing yoga. Yoga can help you:
improve and maintain the health of muscles, joints and organs
keep your mind healthy
get a better night's sleep
improve performance and prevent injuries in sports
speed recovery from training
prevent conditions such as diabetes, heart disease and auto-immune disorders
and increase your sense of happiness and well being.